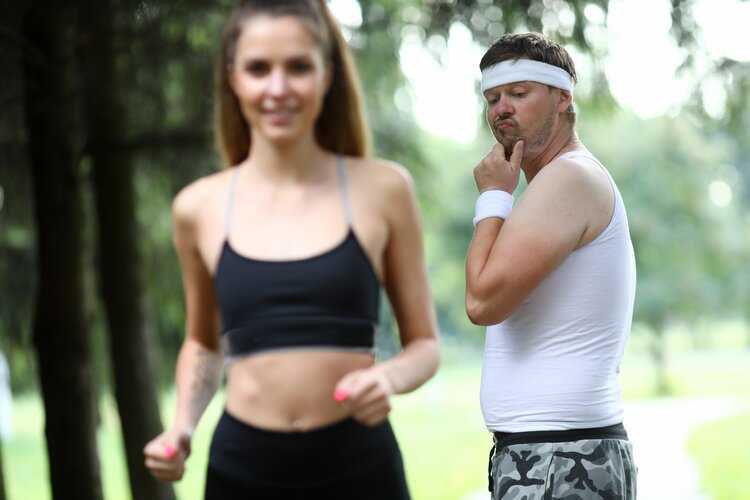 The TOP 10 job hunting mistakes and how to avoid them
We all have something we are particularly good at. Some of us even have several talents. And these talents, these areas of expertise make up our "competence set." They are quite different from person to person and ultimately make us specialists. Nowadays there are specialists for almost everything: from selling glasses to influencer marketing. However, they all have one thing in common: No one is looking for jobs for a living.
Accordingly, there are no job search experts. I'm not one either, but during my career I've encountered countless career paths, experienced the application process from the recruiter's side and also supported job candidates as a consultant. Now I want to share with you the ten typical job-hunting mistakes, so you don't make them!
Starting the job hunt too late
Job hunting without a clear focus
Assessing one's own value incorrectly or not at all
Hunting in the wrong place
Not reading the job posting properly
Applying for too few jobs
Not spending enough time on the preparation of your application documents
Applying with incomplete documents
Not preparing for a job interview
Not negotiating the terms of the contract
1. Starting the job hunt too late
Actually, when is the right time to start your job hunt? Let's say you need two weeks to find your dream job(s), prepare your application and apply. The average employer takes about three to four weeks from receiving an application to making a hiring decision. Two to four weeks later – depending on which day of the month the decision was made ¬ you can start at your new job. If we add it all up, we come to a total of seven to ten weeks. Assuming, of course, that you actually find your dream job within two weeks and apply.
Of course, the duration of the job hunt can be quite different depending on your expertise and seniority. Experienced professionals may need more time to find an adequate job and the selection process may also be different (e.g., multi-level). If you are a "hotshot" candidate, you may be found and approached by recruiters on LinkedIn. Then the selection process will run accordingly. It usually takes a candidate an average of two to three months to find a new job.
So, it is quite important to start the hunt early in order to avoid unnecessary stress on the one hand and to avoid producing a gap in your resume on the other hand! Gaps are a recruiter's favorite and can significantly limit your chances of landing your dream job.
2. Job hunting without a clear focus
What do I actually expect from my next job? Of course, I can think of further personal and professional development as well as exciting tasks. And fair working hours, a great salary, a nice boss, recognition and prestige. Cool benefits wouldn't hurt either as well as flexible working hours, a short commute... However, this is a rather long list, and it is – let's be honest – far too vague.
It is very important that you answer the basic questions first: How much do you want to earn at least? Within which radius should the workplace be? Which specific tasks and functions are suitable for you and which are not?
Candidates who are unsure of these answers are applying for the wrong jobs! At best, this is only a waste of time. In the worst-case scenario, you move in circles or jump from job to job…
These questions are also important because then you know where to compromise. If you break out of the silo thinking and no longer just search in one industry or in one city, a completely new world of possibilities opens up for you.
3. Assessing one's own value incorrectly or not at all
Do you know what you can earn with your skills and expertise? And do you know which jobs and career paths are suitable for you? If not, you should urgently address these issues.
Let's start at the beginning. It is advisable to research which jobs match your skills, expertise and ideas. (see point 2). You can compile such a list in different ways. A good way is to simply search for job postings on Google or Indeed by entering your education or skills (and not your current job title 😉) in the search bar. Another option is to see what your acquaintances and friends with similar qualifications and experience are doing for a living. Once the list is ready, you can add additional information, such as your salary expectations (preferably from-to). Now the question is, where can you find an overview of salaries? Fortunately, there are great platforms like Glassdoor, where there are good databases of user-edited salary data. It's worth checking these databases critically, but not too critically. Do you meet the criteria for these jobs? Would you actually enjoy these jobs? I know it's time-consuming, but you only have to do this once, as long as your life situation doesn't change much. Now take a look at this list! It's looking more and more like a plan, isn't it?
4. Hunting in the wrong place
There are 3,200 job boards operating in the USA alone. This means that virtually every magazine and/or newspaper has its own. This is a clear disadvantage for you, because employers – since job ads are rather expensive – only publish the ads on a few job boards (usually three to five) due to budget constraints. In addition, many companies simply cannot afford the high cost of these ads on market-leading boards (such as $ 750 on Monster). So have fun finding a very specific job...
That's why you should search not only on well-known job boards, but also use search engines like Google or especially Indeed! Sometimes the results are not as accurate as on the job boards, but you will be compensated by the extremely large selection of jobs. Search engines also show job postings that aren't paid-for ads. Unfortunately, there is no search engine that lists all open positions. This is partly due to the business model of the search engines, partly due to the poor technical condition of the job boards on which the job ads are published. Therefore, check out at least two or three job boards in addition to the search engines.
In addition, "being found" is also part of finding. For office positions, it is highly recommended to have an up-to-date profile on LinkedIn. Also use the possibility to be included in the resume databases of various service providers (headhunters and job boards)! Creating a profile is free of charge and if you keep it up to date, they can work like a magnet for recruiters.
5. Not reading the job posting properly
This paragraph is only worth reading if you haven't made mistakes #2 and #3. In this case, you know exactly what kind of job you want to find and already have an idea of the jobs you have a realistic chance at getting. Armed with this awareness and market knowledge, you can search very specifically. Nevertheless, you should read every job ad thoroughly. Why is this important? You don't want to go to an interview where you know that you don't want the job after two minutes. For example, the location of the job may be inconvenient, or the tasks may not interest you. You can usually save yourself these disappointments! In addition to reading the ad thoroughly you can look at reviews on Glassdoor about (especially larger) companies. Of course, these reviews should be taken with a grain of salt, as they are often written by scorned former employees or rejected job candidates. So, they might not be entirely accurate. They could also be reviews from employees from completely different business units or areas than the one you want to apply for. However, these reviews will definitely help you to get a first impression and "feel" for the company.
Read the job postings for what they mean. For example, if a job ad says that the ideal employee enjoys physical work, it means that this job will be physically demanding. If the job ad explicitly lists certain skills (and these requirements seem plausible to you), then it makes little sense to apply for the job without them.
However, there are some exceptions. In fact, recruiters and hiring managers often throw the requirement profiles together almost randomly. Unfortunately. Typical examples are language skills (for example, full professional proficiency in a foreign language) and education. For example, if you worked as a salesperson in a grocery store for three years, you could apply for a sales position with the competition even without the formal training qualification and have good chances at getting the job. I know it's a hassle, but don't let that scare you off!
Once you've read the job ad thoroughly and maybe gathered some information about the company as well, you can tailor your CV to the job. Of course, this does not mean that you should make up skills you don't have. It is about putting more emphasis on your existing skills that are relevant to the job. This will make a huge difference in your success rate!
6. Applying for too few jobs
These days, it's so easy to apply. You don't need a printer, a folder, or an envelope. Yet many make the mistake of applying for only two to three jobs with the expectation of success. On average, an applicant needs to apply to ten to thirteen jobs to receive a job offer. So, if you've sent out fewer than ten applications, you've got work to do. However, if you've already sent out 30 applications without success, something is definitely wrong. Applying for several jobs with costumised resume – and especially getting several offers – is also necessary to be able to choose the best job. And to be able to decide which job suits you best, you need a variety to choose from!
7. Not spending enough time on the preparation of your application documents
Carelessly throwing together your application documents can only have negative effects. Recruiters love to find spelling mistakes or plausibility errors in cover letters and resumes. It's their job! Obviously, they only want to get to know the candidates who seem promising. And as a more experienced recruiter and manager, I can tell you faulty applications are a daily occurrence. The errors are manifold: from typos to grammatical errors, and more. Sometimes the cover letter and CV are also far too general. Ideally, you should tailor your application documents to the job you are applying for. The details of what makes a good CV can be found in our CV Guide!
Creating a resume and cover letter takes about one to two hours in a text editor (with a template). That's a time investment you simply have to make in order to land your dream job. ☹ I know it's unfair. On average, a recruiter decides within six seconds whether or not you will be invited for a job interview. But that's how it is in sales as well. For example, you decide in milliseconds whether to buy a cake.
Pro tip: Balance the power ratios! Create your CV with an online resume editor so you can focus on the content and don't have to waste time on design and formatting!
8. Applying with incomplete documents
When applying for a new job, the following documents are mandatory: resume, cover letter, educational transcripts and job references. The CV should not surprise anyone. However, it is important that your resume is complete and up to date! A very common mistake is that candidates send out old CVs that they saved on job boards (like Indeed) years ago. This is especially annoying if you were between jobs back then. Then it looks like you have been unemployed for years, which usually leads to an immediate rejection.
Fortunately, there are more and more companies that no longer require a cover letter. This is usually stated on the application form or on the job advertisement. If not, it's best to write a cover letter that is tailored to the job you're applying for.
It's very easy to scan your educational transcripts and certificates (for example, with an app on your cell phone) and merge them into a PDF. In fact, you only have to do it once. So, it doesn't cost you anything to attach them to your application, but it looks much more professional. If you really want to impress the recruiters, name your application documents accordingly: not "DSC2010393gd.pdf", but "Transcripts.pdf"or even better "transcripts_first name_last name.pdf."
9. Not preparing for a job interview
It has always amazed me how many candidates show up to the interview completely unprepared. I probably don't need to mention it, but they usually get a rejection. If you've done your "homework" on #5, you will probably have a basic idea of what the job entails. Ideally, you've also made the effort to research information. If so, you can easily answer the question "Why are you interested in this position?". And believe me, the question always comes. 😊
Speaking of questions, here are a few common questions that you should be prepared to answer, such as:
Please introduce yourself briefly: This is often the first question. Here you are expected to give a short overview of who you are and what you've done in your professional life so far. This includes your job experience as well as some personal information. You can practice your answer in advance, so you don't stammer. After all, this is usually the first question and therefore the basis of the first impression!
Why do you want to work here?: Answering this question, you should not praise the company to the skies, but simply tell why this job at this particular company is right for you and why you are the perfect candidate.
What are your strengths and weaknesses?: You can hardly improvise a good answer to this question. Think about what a completely honest answer would be and then how to phrase it a little more diplomatically. If you tend to make mistakes while doing monotonous tasks, it is better to say that you need to be extra focused. This implies that you are not only aware of your weakness, but also that you already have a solution. I have two more pieces of advice:
Everyone has weaknesses. If you don't name any, it gives the impression that you don't even know them yourself.
Avoid platitudes like "I am a perfectionist" or "I am impatient." Every other applicant "has" one of these weaknesses and they don't really sound honest. For example, what does it mean that you're a perfectionist? Are you slow? Or are you a boss with a "God complex"? It is better if you put it this way: "I like to take my time for specific tasks. For me it is difficult to be permanently under high time pressure." Or "I tend to demand a lot from my employees, so I have to keep reminding myself to show empathy."
Don't forget to ask questions, too! After reading the job posting or during the interview, questions are bound to have popped into your head. Not only do you need to convince the interviewers, but you also need to be convinced that this job is right for you. I can assure you that when a candidate asks (meaningful and not too many😊) questions, it is always received positively.
10. Not negotiating the terms of the contract
Not every position has a lot of room for negotiation. But usually significantly more than candidates think. Logically, for more senior positions, there is more room for negotiation. Often 20% of the salary is negotiable. Of course, it would be a shame to leave the money lying around. 😊 Managers and experts can try to negotiate the payment of relocation expenses. That's a "goodie" that can be given relatively easily and still make a big financial difference to you.
But even for jobs that don't require high qualifications, it's often possible to negotiate the terms. If you are applying for a job that pays according to the pay scale and think there isn't much to discuss you can still talk about the cut model! Or you can negotiate compensation (like discounted benefits or allowances).
Speaking of pay scales: If you're being paid according to the pay scale, it's definitely worth looking into the pay scale table. The HR department or the hiring manager may have overlooked something when classifying you, and that would be a shame. Therefore, it is also very important to attach your job references in full.
If you don't make these ten typical mistakes, you'll be better prepared than 90%, so you'll only have to beat out a tenth of the competition. And I'm sure you'll master it too! Good luck! 😊
---