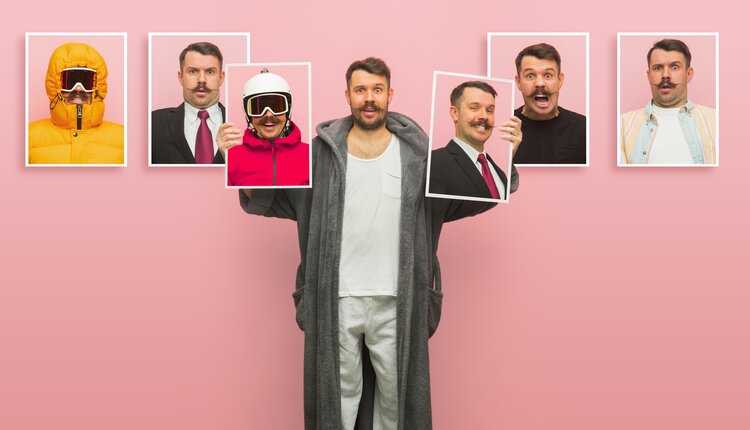 CV Guide
About the author: My name is Balazs Ronaszeki. I have worked as a recruiter and manager in various companies such as Audi and Lidl for the last 15 years. This way I was able to get an impression of 50.000 applicants and job candidates . Sometimes I only read their CVs, other times I got the chance to meet them in different situations: at job fairs, on recruitment days, in job interviews or application trainings. Of course, I don't remember them all. However, I did get a clear understanding of what makes a successful application, what the typical mistakes are, and what the secret tips are for landing your dream job. This CV guide helps you to create a "CHAMP CV."
But first, why should you bother with your resume? The answer is simple: Your CV must overcome four hurdles to get you an invitation to an interview.
1. Hurdle:
Software: More and more companies are now processing applications automatically. Special software creates a summary of your application or even a ranking depending on how well your CV meets the requirements. To overcome this hurdle, your resume should be created in a format that can be read by software (Parsing ready) and furthermore, it should of course contain the desired information (such as language skills).
2. Hurdle:
Time. A recruiter "processes" 50 to 150 resumes a day and spends an average of five to ten seconds (!) on one resume. So, your resume needs to attract and retain the recruiter's attention. structure and design & format are key factors here.
3. Hurdle:
Competition. Recruiters need to be quick, because it is not uncommon for 100-200 candidates to apply for one position. Therefore, your application must stand out from the crowd. Your CV can score points with a detailed description of your education, your career and your skills, but also with a good short profile.
4. Hurdle:
Hiring Manager. Before a decision is made on whether to invite you for an interview, the applications pre-selected by the recruiters are also reviewed by the hiring manager. And managers usually don't have more time than recruiters...😊 Here, in addition to the above-mentioned aspects, the issue of likeability comes into play. Many ask why you should include your interests and hobbies in a resume... That's why!
Don't be scared! In the end, someone always gets hired. And if you read through this resume guide and apply the tips, your chances of being that candidate will increase tremendously. We'll work together to turn your CV into a "CHAMP CV"! 😊
First things first! It's best to go through the individual components of a resume from top to bottom:
Personal Information
Contact Details
Application Photo
Short Profile (optional)
Education
Work Experience/Career
Interests and Hobbies
Social Media Profiles
Resume Template & Resume Format
Final Proof-Reading
Personal Information
Which personal information is required in your resume? Which content is a relevant personal information an which isn't, depends on the country, where you apply. Obviously the recruiters would happily take all of your (even confidential) personal information served by you on silverplate, but in many countries they just simply cannot, and could even risk a lawsuit about discrimination in case of rejection. So let`s take look on the common ground first:
Name. Yes, that would be all of it…😊
Now let`s see the differences:
US, UK, Ireland and Canada
Information which can be a base of discrimination you should not put into your. Typical examples are age, nationality, religion and marital status. This regulation is meant to fight against discrimination, but to be honest if an employer want to discriminate his applicants, and employ only white middle aged men, there are plenty of possibility to do that even if they don't receive the information above. In the worst case you will even get an invitation to the Interview to be rejected afterwards. What a waste of time!
Some hypersensitive companies even can ban your application of you provide data, which could be turned against them in case of a rejection, so I would not advise to write that information into your resume.
To provide a bit more of clearance about you, you can simply link your LinkedIn profile into your CV. Firstly it's a nice gesture to the recruiter while you help him. Secondly, if someone want to reject your application based on your age or appearance there is a chance to do it, and save the time for you both.
---
Conclusion
| Yes | No |
| --- | --- |
| Provide a link to your LinekdIn profile | Adding age, nationality or marital status |
Rest of Europe, Asia, South America, Middle East and Africa
In Germany, although the law allows you to omit some of this information ("Allgemeines Gleichstellungsgesetz" in short AGG), this includes your name, date of birth, marital status and in some cases your nationality. The name probably doesn't surprise anyone...😊 However, the date of birth is often missing on the resume. It should only be interesting for the recruiters that I am neither a minor nor a retiree, right? Theoretically and according to the AGG – yes. However, for some jobs, age can be a so-called knockout criterion. Is that fair? No. If the employer only wants to hire employees under 50, it's very unlikely you'll change their mind. Of course there you can sue against discrimination if you believe you're your have been rejected because of your age, marital status or nationality, but to be honest the employers are really not often dump enough to provide law-solid proof for that. And since your goal is to get a job which fits you, my advice to you is: Transparency always makes more sense, so add your date of birth, and marital status to your CV.
The last issue is nationality. This information can be important for the recruiter, because applicants with foreign nationality may need a work permit. If you already have one, it is best to send it directly with your application.
---
CONCLUSION
| Yes | No |
| --- | --- |
| Be as transparent as possible about your age and marital status | Hiding your age and/or marital status |
| When in doubt add your nationality | |
Contact Details
Your contact details should be complete and error-free. That sounds simple, but about two percent of applicants make a typo in their cell phone number or e-mail address. Of course, this is fatal in the application process. It is always recommended to double check. Another typical mistake is the use of dubious e-mail addresses, such as honeybee2012@gmail.com. Please do not use dubious e-mail adresses in your resume! 😊
For certain jobs (for example, jobs that include shift work), your address may also matter. If your address is further away from the workplace, it is reasonable to include information with reference to this in the cover letter or in the skills, such as "willing to move" or driver's license. If you have a car, you can also add this information.
---
Conclusion
| Yes | No |
| --- | --- |
| Double checking your contact details | Using dubious e-mail addresses |
| Adding information in reference to the commute | |
Application Photo
The application photo is a dividing issue due to the current anti-discrimination regulations. In some countries application photos are not an obligatory part of your CV, but are welcome. In other countries application photos are banned, because expensive lawsuits could follow. Here is an overview of the situation:
US, UK, Ireland and Canada
Putting a photo on your resume sounds like a great idea, and from your perspective it probably is, but you shouldn't do it. Companies, that reject a candidate that provided an application photo, can face long and costly lawsuits due to discrimination. Therefore, more and more companies ban CVs with photos automatically – without even looking at them. So, don't do it…
However, there are a lot of reasons why a photo can be very handy for you, the recruiters and hiring managers. Especially if you are applying for a job where your appearance is a relevant factor. I don't just mean classics like model jobs, but also jobs with customer contact such as sales or other services. If you don't meet the expectations at the interview, you might have a good chat, but definitely not a new job. So, it's just a waste of time for both sides…
Fortunately, there are some tricks that are compliant with the regulations but also make your life (and also the life of the recruiter) easier. A great solution is to link your LinkedIn profile on your CV. If you apply for a creative (or modelling) job and you have a portfolio website or even an Instagram account, it is also legitimate to link them.
Europe, Asia, South America, Middle East and Africa
Legally, employers are not allowed to ask for an application photo. However, a good photo increases your chances enormously, so it is highly recommended to send it along anyway.
But what makes for a good photo? First of all, please do not use any clippings from group photos and only use high-res pictures! Visible pixels are a big no. It is very important that the photo shows you in a likeable and professional way. Ideally, you should use a portrait photo with a neutral and light background. You can have your photo taken by a professional photographer, but you can also take it yourself with your cell phone! Stand in front of a bright background, make sure your room is well lit and don't forget to smile! Speaking of smiles – a friendly face usually triggers positive reactions. So don't skimp on it. 😊
The appropriate clothing is very job-dependent. If you're applying as a bank clerk, formal attire is a must. As a salesman or saleswoman, a tie or blouse may be too fancy, so rather choose "business casual" clothes or a plain t-shirt. When in doubt, it is recommended to rather dress up than down. In most cases, it is also wise to avoid heavy makeup and/or piercings.
On your Resume, the picture can be square, round, oval, or detached, but should not be wider or taller than 30% of the page. No matter how pretty you are. 😊
---
Conclusion
| Yes | No |
| --- | --- |
| Portrait photo (in color or black and white) | Party photos |
| Formal attire or "business casual", depending on the position | Low-res photos |
| | Wearing heavy makeup or piercings |
Short Profile (optional)
The short profile is an optional but very useful part of the Resume. It is a summary of your experience, personality, and accomplishments – sort of like a mini-cover letter. The short profile is not only fashionable but can also only catch and keep the attention of recruiters and managers (see hurdle 2 and hurdle 4).
The short profile can be a list of bullet points...
Experienced design engineer in the automotive industry with extensive Catia V5 and ProE knowledge and competence in FMEA.
5 years of experience as a department manager with 9 direct reports.
Flexible, solution-oriented, determined. ...or a running text: Conscientious and professional personal assistant with extensive experience in administration and as a secretary seeks vacant PA position with CVCHAMP Ltd.
The main thing is that a good short profile provides reasons why you should look into the further details of the CV. The profile also provides a great opportunity for individualization to the respective job (see 2nd example).
The right wording and also the format of the profile depends on the length and complexity of your work experience. If you already have 20 years of work experience at different companies, you will make the life of recruiters and managers easier if you list your most important (and relevant for the job you are applying for) experiences and characteristics at the top.
Education
Education is a classic part of the resume. However, its importance varies depending on the job and your work experience.
The more work experience you have, the less interesting are the details about your elementary school. School grades are only relevant when applying for vocational trainings or internships anyway. However, you should always list formal qualifications and the highest level of education you have achieved. Though your diploma thesis does not usually play a role if you have been a department head for ten years. Sometimes, however, it is not wrong to include such details. For example, if you wrote your master's thesis on renewable energy and are now applying to a wind turbine manufacturer with several years of work experience (at Shell, for example), it may help to show your commitment to the topic of "green energy" by including this information. You should also include further education in this section, even those for which you have not received special certificates, especially if you have acquired skills that are relevant to the job you are applying for. Basically, it is always reasonable to adapt the educational profile.
---
Conclusion
| Yes | No |
| --- | --- |
| Making adjustments depending on the job you want to apply for | Adding too many irrelevant details |
| Chronological order | |
| Adding further education and trainings | |
Work Experience/Career
This is by far the most important part of your resume. Accordingly, it is worth investing the most energy here.
As with education, the scope and length of this section depends on the job you want to apply for. However, your CV should always be complete. Nevertheless, you can leave out irrelevant details when describing the individual jobs. If you only have very little work experience, you should include everything – from student internships to temporary jobs alongside school/studies or work in the family business. This shows that you already have work experience. For many jobs and internships, this is a very important criterion.
Recruiters are always looking for mistakes and gaps in your resume. Accordingly, you should either avoid or at least explain them. Often, dates or time periods are not stated correctly. For example, if you left employer "A" on August 31 and joined employer "B" on September 1, the following is incorrect:
YYYY.MM – YYYY.09 – employer A.
YYYY.09 – today – employer B. This is because it looks like you worked for both employers in the month of September.
Another typical mistake is to leave gaps in your resume unexplained. Entries like "professional reorientation", "family leave of absence", "sabbatical", but also "travels in Southeast Asia" are absolutely legitimate!
Never spare relevant details and achievements! Which of the following entries do you find more attractive?
2015 Aug – present – Team leader logistics – Dreamtransport GmbH, Lübeck, Germany.

2015 Aug – present – Team Leader Logistics – Dreamtransport GmbH, Lübeck.

30 direct reports in two shifts
Responsibility for picking and provision of goods for 45 customers
Results: Improved on-time delivery by 3%, reduced markdowns by 10%
Of course, the second entry is more attractive. In the case of work experience, it's worth weighting the entries according to the target job and adjusting them in light of the target job. So if you are applying as a manager, you should definitely emphasize your leadership and management duties. In the case of frequent job changes or termination during the probationary period, a plausible explanation is usually received positively. However, make sure that the wording is politically correct. Be prepared for precise questions in the interview. No manager wants to hire a "problem case"...
---
Conclusion
| Yes | No |
| --- | --- |
| Making adjustments depending on the job you want to apply for | Leaving gaps unexplained |
| Adding details on tasks, key data and achievements | Providing incomplete information |
| Explaining gaps in your resume and/or frequent job changes | |
Skills and languages
Here you can satisfy both the curiosity of the software (see hurdle 1) and that of recruiters and managers. Include all skills relevant to the job you want to apply for. Additionally, it can be helpful to indicate your level of competence by a self-assessment (for example "4/5"). For example, it makes perfect sense to map your Python competency on a scale. However, this doesn't make sense for a forklift license, because you either have one or you don't.
Don't embellish your resume with self-evident skills! If you have already gained a lot of experience in administration as a group leader or manager, you should not include MS Office with "very good knowledge". In fact, you should only list using MS Office applications as a skill if you can write particularly good Excel macros, for example. At best, you should specify your skills accordingly in your resume. Your self-assessment should also be as honest and relative as possible. This means that you should not boast about skills that you do not have. This can be extremely embarrassing in the interview or at the latest in the job. Relative means that you consider your expertise in the respective work context. For example, if you apply to a company as a social media expert and you rate your SEO skills as 4/5, your expertise will most likely be only 3/5 if you apply to a digital agency, where much higher SEO skills are expected (and needed!).
Regarding your language skills: It makes sense to rank your skills using common reference levels in your CV. There are two common scales for this: the EU and the US scale. The following table will give you a quick overview of the common reference levels:
Breakthrough or beginner: Can understand and use familiar everyday expressions and very basic phrases aimed at the satisfaction of needs of a concrete type. Can introduce him/herself and others and can ask and answer questions about personal details such as where he/she lives, people he/she knows and things he/she has. Can interact in a simple way provided the other person talks slowly and clearly and is prepared to help.       EU: A1 US: 0
Waystage or elementary: Can understand sentences and frequently used expressions related to areas of most immediate relevance (e.g., very basic personal and family information, shopping, local geography, employment). Can communicate in simple and routine tasks requiring a simple and direct exchange of information on familiar and routine matters. Can describe in simple terms aspects of his/her background, immediate environment and matters in areas of immediate need.       EU: A2 US: 1
Threshold or intermediate: Can understand the main points of clear standard input on familiar matters regularly encountered in work, school, leisure, etc. Can deal with most situations likely to arise whilst travelling in an area where the language is spoken. Can produce simple connected text on topics which are familiar or of personal interest. Can describe experiences and events, dreams, hopes and ambitions and briefly give reasons and explanations for opinions and plans.       EU: B1 US: 2
Vantage or upper intermediate: Can understand the main ideas of complex text on both concrete and abstract topics, including technical discussions in his/her field of specialization. Can interact with a degree of fluency and spontaneity that makes regular interaction with native speakers quite possible without strain for either party. Can produce clear, detailed text on a wide range of subjects and explain a viewpoint on a topical issue giving the advantages and disadvantages of various options.       EU: B2 US: 3
Effective operational proficiency or advanced: Can understand a wide range of demanding, longer texts, and recognize implicit meaning. Can express him/herself fluently and spontaneously without much obvious searching for expressions. Can use language flexibly and effectively for social, academic and professional purposes. Can produce clear, well-structured, detailed text on complex subjects, showing controlled use of organizational patterns, connectors and cohesive devices.       EU: C1 US: 4
Mastery or proficiency: Can understand with ease virtually everything heard or read. Can summarize information from different spoken and written sources, reconstructing arguments and accounts in a coherent presentation. Can express him/herself spontaneously, very fluently and precisely, differentiating finer shades of meaning even in more complex situations.       EU: C2 US: 5
Mother tongue: Mother tongue :-)
It is not always easy to give a correct self-assessment. After all, how you express yourself in a foreign language can be very situation-dependent (work vs. leisure). My advice is to round up slightly if you are unsure. Of course, that does not mean that you should sell your A2 language skills as B2 or C1.
This brings us to the next topic: Do not lie. However, it is worth adjusting the information to the jobs you are applying for. Either place the most important skills right up front or leave out the unimportant ones. You do not want to look like a general with awards jingling on your chest...
---
Conclusion
| Yes | No |
| --- | --- |
| Making adjustments depending on the job you want to apply for | Listing irrelevant or self-evident skills |
| Using common reference levels only if it makes sense to do so | Lying in your CV |
Interests and Hobbies
As indicated above, including interests and hobbies in a professional resume is a frequently discussed topic. Those who refuse to give this information often argue that private interests should not be mixed with professional life. However, I wonder in which workplace there is no room for private conversations in the kitchen... 😊 In addition, it can also be a good basis for sympathy, if the recruiter or hiring manager gets an insight into your private interests. Especially if you have the same hobbies 😊.
But there are two traps you should avoid stepping into:
Please don't include hobbies that aren't really hobbies at all, like "listening to music", "shopping", or "reading". Those insinuate a lack of imagination and creativity. Of course, if you are not just "listening to music" but are hobby DJ, you can add this information, because it makes you interesting.
If you have a controversial hobby, you should think twice about including it in your CV. This applies, for example, to political involvement or membership in the local gun club.
---
Conclusion
| Yes | No |
| --- | --- |
| Generally speaking, adding your hobbies and/or personal interests | Adding controversial hobbies without thinking twice |
| | Listing activities that aren't hobbies |
Social Media Profiles
I would definitely advise against linking to Facebook, Instagram or other highly private profiles in your CV. However, by adding a link to your LinkedIn profile, you take the pressure off recruiters and hiring managers, because they will naturally be looking for you on the Internet anyway. This topic leads us to a very important point. Whether you link your LinkedIn profile or not, you should definitely update your professional network profiles before applying for jobs!
In addition, if you have a personal website or portfolio page where you showcase your art or other work, it should definitely be linked in your CV.
Resume Template & Resume Format
Now that we've gone over the most important aspects of a Resume, let's think about its structure and design. It is important for success that your CV is reader-friendly and aesthetically structured.
By reader-friendly, I do not just mean reader-friendly for humans, but also for software (see hurdle 1)! Many people think that current AI-powered software can read all formats quite easily, but the truth is a bit different. Many times, the software is simply miscalibrated and you have to virtually take it by the hand and explicitly point at the data. In plain language, this means that your CV should be "parsing ready." You should pay attention to some important aspects, such as the format of the dates and the positioning of section headings and paragraphs. If you want to be on the safe side, it's best to use a ready-made template created by professionals. Otherwise, you may lose out in the pre-selection process because the software can't find your work experience or your language skills in the document.
Also, make sure that the line spacing is appropriate and the font large enough. Speaking of fonts: Here, less is definitely more. I recommend you use at most two different fonts.
Regarding the design there are many templates and ideas on the internet. It is always recommended to take templates that are not too boring. A more colorful, creative template will stand out from the crowd. And that's what you need. But in any case, don't be kitschy and avoid intense colors. You can also save a huge amount of time by simply using a good template or – even better – a CV generator.
Speaking of format: Many blogs suggest to change the format of your cv based on your seniority level. The recommendation is the chronological format for experienced applicants, and frequently the funcional resume format for freshers, because the funcional format hides your lack of experience and highlights your skills - they say. Let`s take a second and think about this last statement: do you honestly believe, that you can fool a recruiter or an experienced hiring manager if you change the structure of your CV? Of course not. Since 90% of these professionals prefer and expect chronological resumes, I advice you to choose the chronological format.
---
Conclusion
| Yes | No |
| --- | --- |
| Using an interesting design | Using a boring or tacky design |
| Using a template or a CV generator | Using a template that isn't "parsing ready" |
| Using chronological Resume Format | |
Final Proof-Reading
Before you send your resume to possible future employers, be sure to check it thoroughly for spelling mistakes and incorrect information.
Finished?
Then please go over it one more time. 😊
And if you haven't found any mistakes, send your CV to one or two friends for help and proof-reading. A fresh set of eyes sees much more than a trained one...
I wish you the best of luck with your resume, but most importantly, with landing your dream job!
---